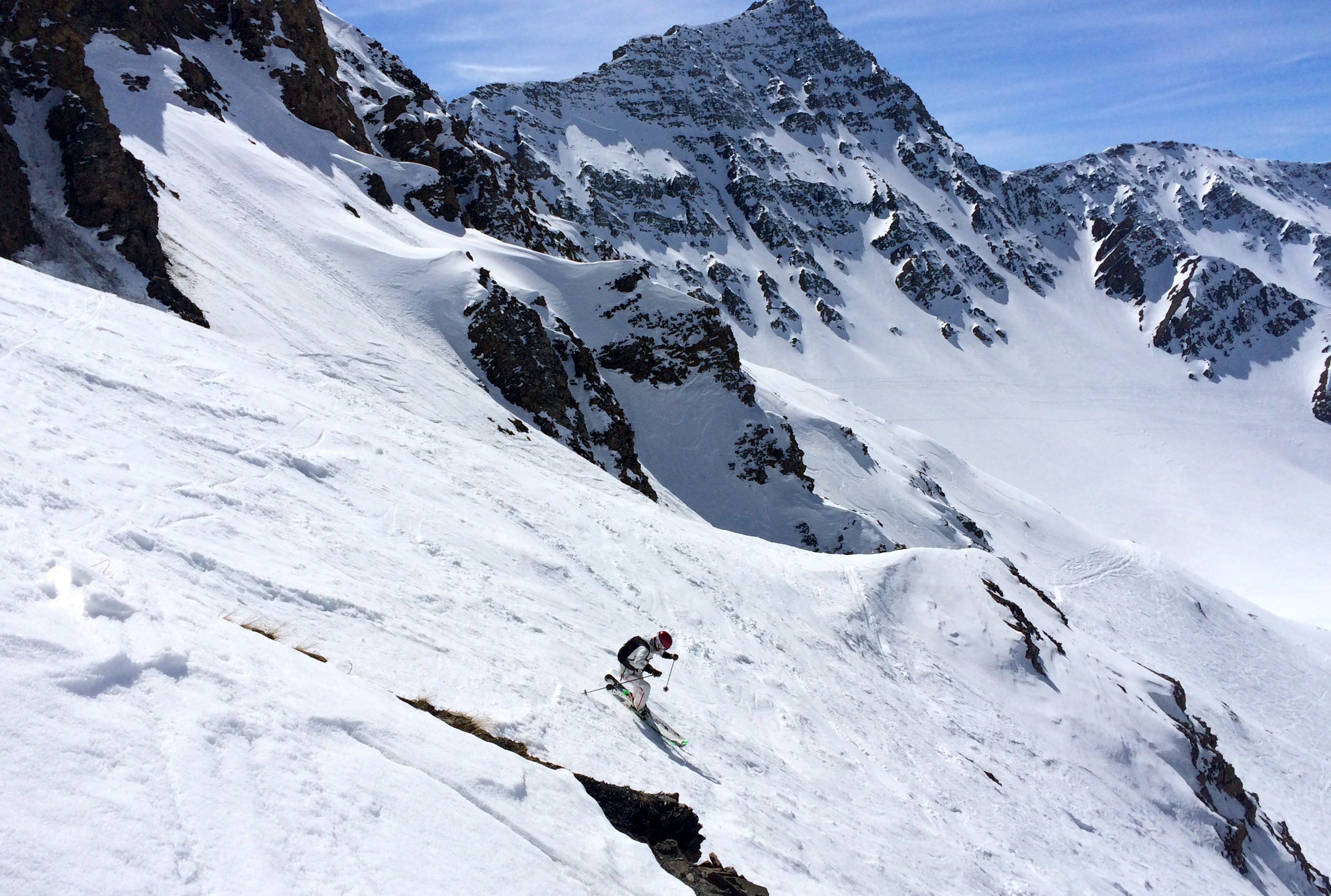 What does off-piste skiing mean?
When people ask me what I do for a living, I reply "I teach off-piste skiing courses".   I'm sometimes asked what is off-piste skiing?
This article throws some light onto what off-piste skiing means, the potential dangers and why we do it.

Off-piste skiing means to descend any slope that is not marked by piste or trail marker poles and has not been prepared by piste grooming machines, which smooth-off the surface of the snow.
Ski pistes, or prepared ski slopes, have poles on each side marking the pistes, and are patrolled by the ski patrol.  Pistes are generally groomed each night by grooming machines which prepare the snow for skiers the next day.  This makes the skiing easier than if the snow had been left in it's natural condition.  Skiing on these kind of slopes is called on-piste skiing.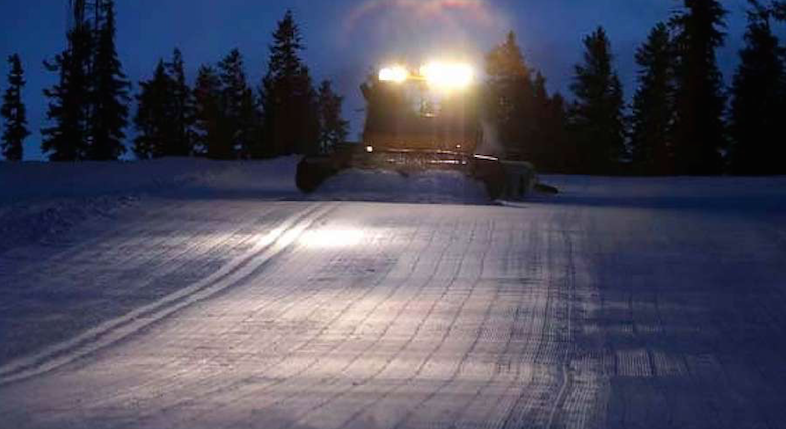 Is off-piste skiing more dangerous?
Off-piste skiing can be more dangerous than skiing on the pistes.  This is due to a number of factors.  Here are the most common dangers in off-piste skiing.
Avalanches – A skiers worst nightmare is to be caught in an avalanche.  This is sometimes fatal. Every year throughout the world, some skiers sadly, lose their lives in avalanches.  Avalanches can be avoided by using and respecting a number of risk assessment skills used in off piste safety travel.  It can take many years of off-piste skiing experience to develop these essential safety skills.  For this reason, it is very important to ski with a fully qualified mountain professional when off-piste skiing.  Fully qualified ski instructors and mountain guides are trained and assessed in off-piste safety and avalanche awareness skills.
Cliffs, rocks and obstacles – There are many more potential dangers when skiing off-piste compared to skiing on-piste.  You never see a cliff half way down a patrolled piste, whereas some off-piste runs have cliffs and other obstacles.  Every year skiers are rescued from the mountain sides by helicopters because they went the wrong way skiing off-piste and ended up at the top of a cliff with no way out.  This is mainly due to a lack in awareness of the potential dangers of off-piste skiing.  There are also rocks, trees and sudden terrain changes to navigate when skiing off-piste.
Remote off-piste mountain areas – Skiing off-piste often takes skiers into more remote parts of the mountains, where it can become more difficult to be rescued should there be an injury or a problem.  It can take mountain rescue longer to get to accidents off-piste than it would on-piste.  The extra time this takes can have more serious implications.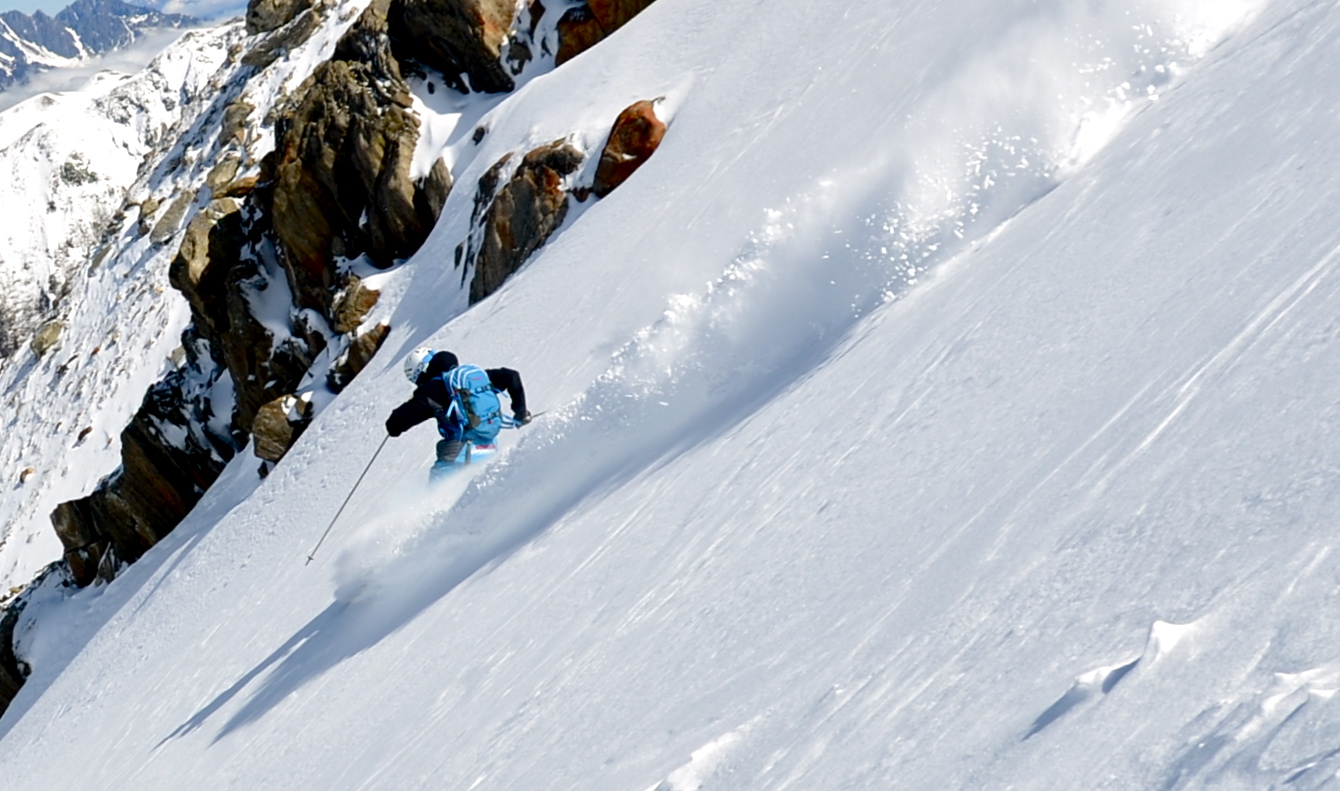 Why ski off-piste?
With all the danger involved in off-piste skiing you might be thinking — what's the point?  Well, off-piste skiing is not always so dangerous!  The snow pack changes due to weather factors and time.  This makes the stability of the snow changeable with regards to avalanche risk.
For example:  Lets imagine there is a big fall of wet snow, which becomes unstable due to it being moist and heavy. This kind of snow is more likely to avalanche on steeper off-piste slopes.  In this situation, off-piste skiers should avoid skiing steeper slopes, and ski shallower slopes instead where the risk is lower.
Now, imagine there is a big freeze the next night.  As the snow had been wet during the day, the freezing temperatures now freeze the moisture within the snow pack layers and create better bonding and stability which can cause the avalanche risk to decrease the next morning.  If enough snowpack stability is achieved, the same off-piste slopes that were dangerous the day before, can become less dangerous the next morning.  This is just one example of a temperature change affecting snowpack stability.
Off-piste skiing safety is all about developing awareness of the changing snow and weather conditions, then using calculated timing and risk assessment to understand when and where are the dangers for off-piste skiing.  This is something that only professional and very experience off-piste skiers can do with relative confidence.  I say relative confidence because even the most experienced off-piste skiers make mistakes.  They know the mountains are to some extent unpredictable, like the oceans and mother nature in general, there is always some uncertainty and therefore no such thing as no risk.
Off-piste skiing provides a fantastic feeling of freedom… The purest form of skiing.
Off-piste skiing in untouched powder snow gives a fantastic feeling of freedom.  You get to put your signature on the mountain with your tracks and experience the purest form of skiing without the restrictions and preparation of the groomed pistes.  In the right snow conditions, off-piste skiing is without a doubt more exciting than skiing on the groomed slopes.  Sensible risk assessment is crucial.  Booking a fully qualified ski instructor or guide is recommended unless very experienced in off-piste skiing.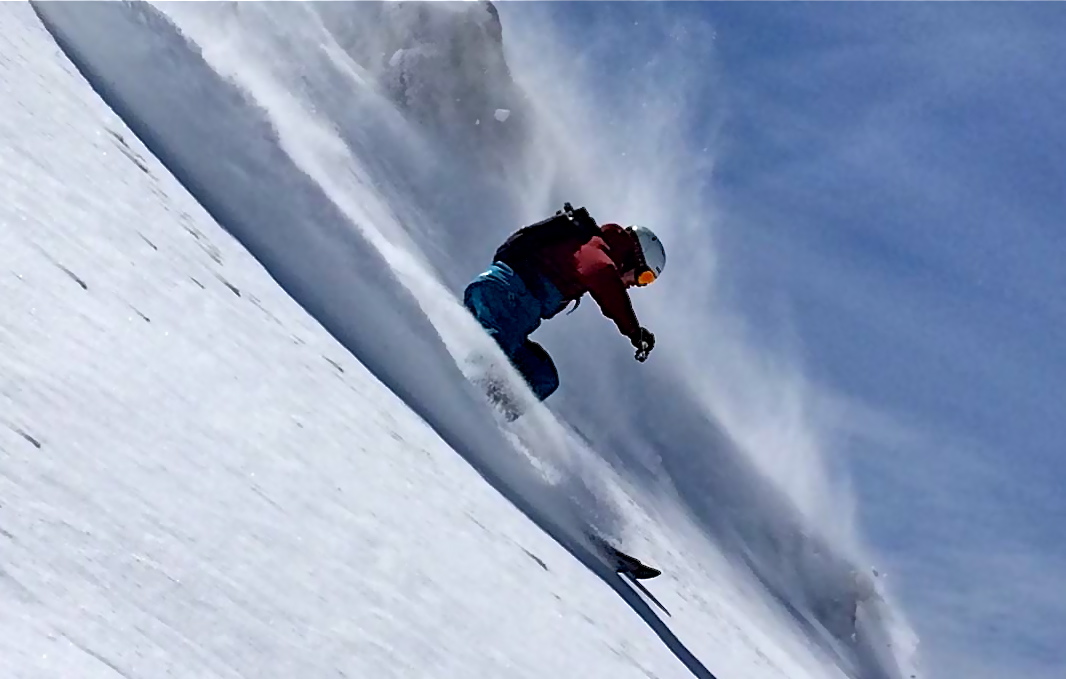 Other terms used for off-piste skiing.
The following terms are also used to describe off-piste skiing.
Backcountry skiing
Off-trail skiing
Freeride skiing
Freeskiing
All-mountain skiing
All-terrain skiing
Ungroomed skiing
Article by Mark Gear Off-piste ski instructor in Chamonix, France.
Read more about off-piste ski courses with Mark.