Get ahead with a pre-season performance ski course in early December with level 4 ski instructor Mark Gear.
Pre-season performance ski course dates for Autumn and early season skiing in 2023:
Tignes, France. December 4th – December 8th 2023 (5 day performance ski course) 1 Place Left.
Book Ski Courses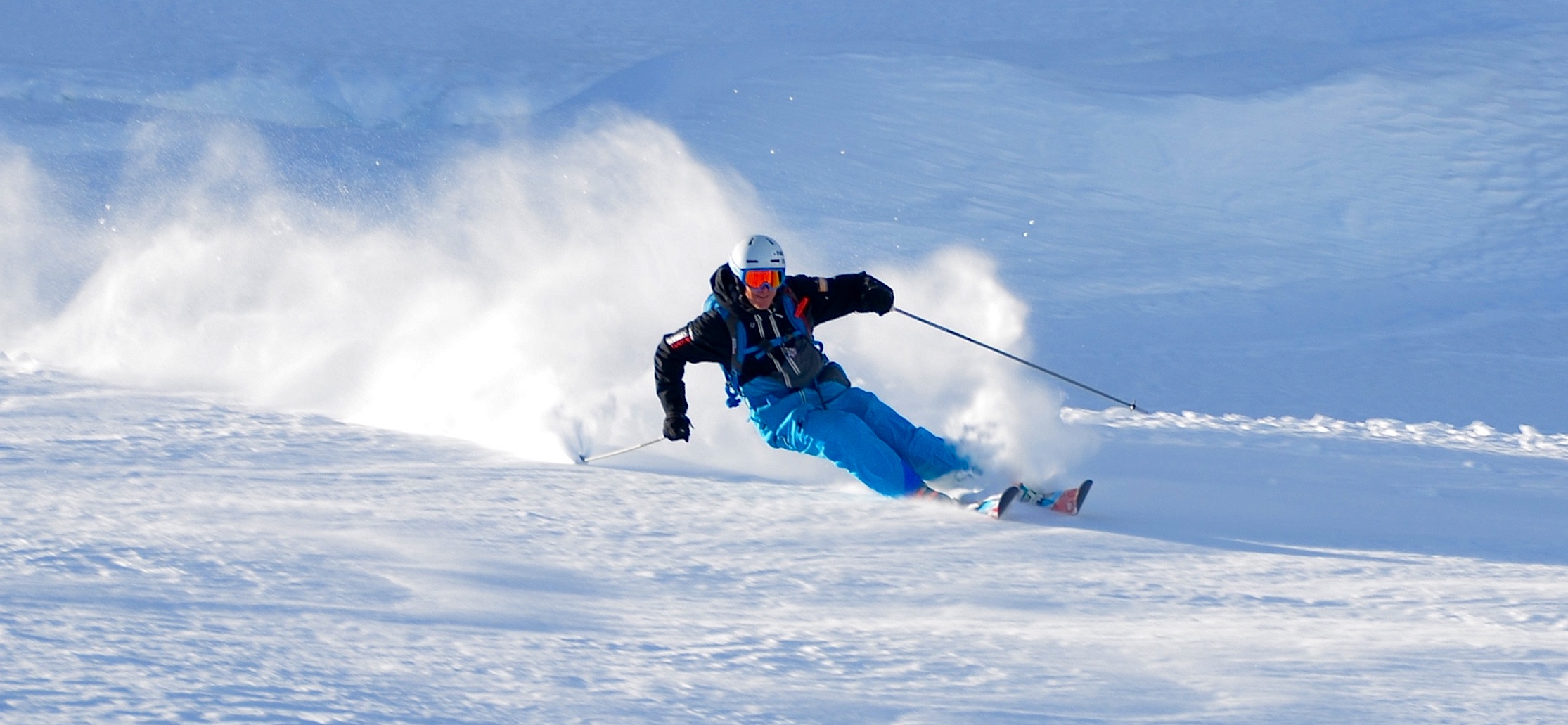 The Tignes glacier ski area normally offers fantastic skiing in the autumn and early winter season due to it's high altitude.
Give your skiing an early boost before the season gets underway, with a piste performance ski course.  These ski courses are suitable for high intermediate to advanced level skiers or skiers of levels 4 – 7 using this skiing level finder.
As the skiing is at high altitude and on a glacier, these ski courses will be dedicated to improving your general on-piste skiing.  The off-piste skiing can be dangerous at this time of year due to crevasses off the pistes, so we will be skiing on the groomed pistes instead, on a well prepared glacier ski area.  For this reason, it's best to use piste skis or all-mountain skis.
Topics covered:
Strengthen your steering movements
Improve your carving skills
Maximise versatility by varying the turn radius
Enhance your timing, coordination & flow
Receive personalised ski coaching
Daily video feedback
---
Details for the pre-season ski courses in Tignes:
Pre-season Performance Ski Course Dates 2023:
December 4th – December 8th (5 day performance ski course) – Price: 890€ per person, course fee only.
Price includes 5 days of personalised ski coaching with elite ski instructor Mark Gear, including daily video feedback (weather permitting filming). Group size is 6 people maximum. 
Please note: Accommodation & lift pass are not included in this price.
More about the skiing in Tignes in November and early December:
The Tignes glacier ski area offer's fantastic skiing conditions most of the year round and is an ideal place for a pre-season ski course this autumn or for an early season ski course in December.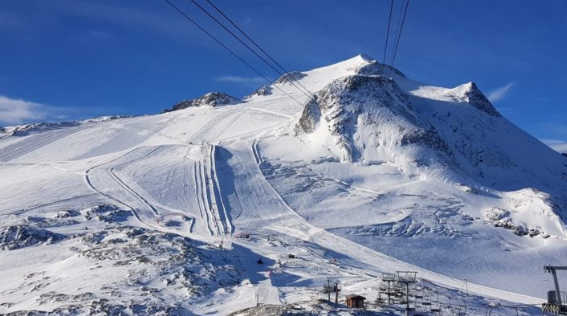 At 3450 meters altitude, The Grand Motte glacier ski area offers 20km of pistes and is one of the highest winter sports areas in the alps where you can ski most of the year round. A funicular, a cable car, 3 chair lifts and multiple T'bars provide access to blue, red and black graded slopes. Sometimes in November and early December its possible to ski all the way down to Tignes, Val Claret at 2100m.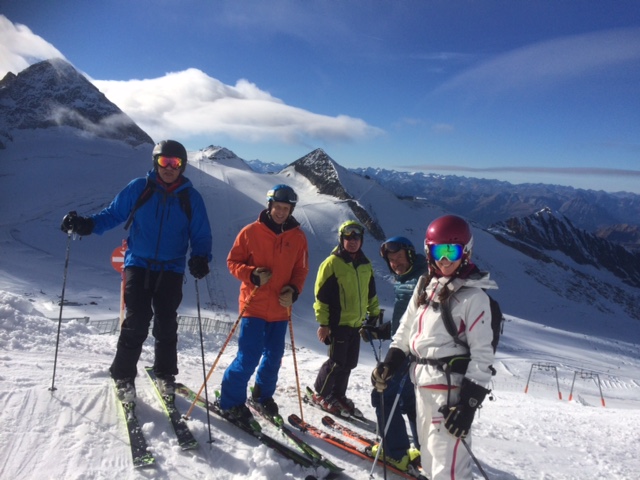 Accommodation ideas for the early season ski course in Tignes.
Please note: The pre-course meetings and video feedback sessions will be held in the Val Claret part of Tignes which is close to the main ski lift station. Buses run all over the different sectors of Tignes but keep in mind that staying in Val Claret is more convenient.
Hotel Vanoise – A cosy 2 star hotel – website: http://www.hotelvanoise.com/ A cosy and friendly family run hotel. Great food with a nice bar area and close to the lifts.
Hotel Le ski d'or – A 4 star hotel – website: https://www.hotel-skidor.com/fr/ This comfortable 4 star hotel is very central in the Val claret part of Tignes. It's also close to the main lift stations.
There's also plenty of other accommodation options available online if these hotels are full or if you prefer to stay somewhere else.
Insurance Note: It is your responsibility to check you are insured. Please make sure you have adequate insurance for this ski course to cover for medical and rescue costs, cancellation/curtailment and liability to third parties. We highly recommend that you are covered by a comprehensive winter sports insurance policy from a licensed agent. Some insurance covers lift closures due to adverse weather conditions or other unforeseen circumstances. We are not responsible for lift closures due to any circumstances. Please ensure you have read and understood our booking conditions and contact us if you have any questions.
Pre-season performance ski courses this Autumn and early season with elite ski instructor, Mark Gear.