Ski Courses for off piste, All mountain & Freeride skiing.
Specialising in off piste ski courses in Chamonix, France since 2004, top international ski instructor, Mark Gear provides: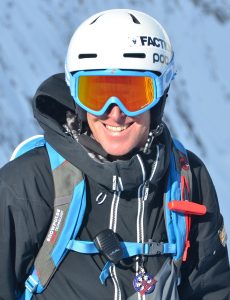 Mark Gear is one of the World's leading ski instructors for off-piste and all-mountain skiing. He has many years of experience teaching all-mountain skiing in Chamonix and across Europe.
Mark is qualified to the highest international standard (level 4 ISTD) through BASI (British Association of Snowsports Instructors). He also has the full French "equivalence" (BEES Ier Degré Ski Alpin) having passed the notoriously difficult giant slalom, (Euro-test) in France.
Off piste ski courses have a maximum of 6 skiers per group and include:
All day ski coaching mixed with exciting, guided off-piste descents
Ski-lift queue priority to quickly find the best powder snow
Skiing video analysis with helpful feedback sessions
Minibus transport from Chamonix to access the best off-piste skiing around Chamonix. 

SEE SKI COURSE DATES & INFO FOR SEASON 2023/2024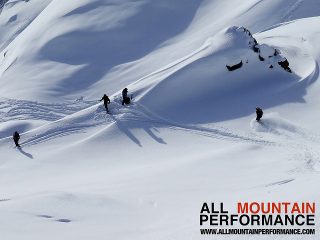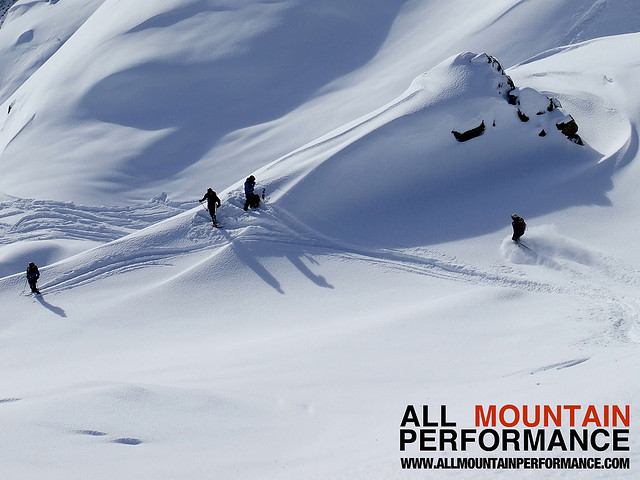 Get private ski lessons in Chamonix in English with top level British ski instructor, Mark Gear. Book your private ski
learn more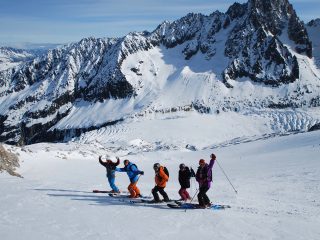 Get ahead with a pre-season performance ski course in early December with level 4 ski instructor Mark Gear. Pre-season performance ski
learn more
14 off-piste ski courses are available in Chamonix this winter!
Chamonix's leading provider of instructional, off piste ski courses.
Learn to ski the whole mountain with control, versatility & expression!
Off piste skiing courses are available for intermediate, advanced and expert level skiers.
Our off piste ski courses run in Chamonix from December until April. The off-piste courses focus on improving off-piste and all-mountain skiing skills. There are 3 ski course levels to choose from for intermediate, advanced and expert level skiers. Simply check this level finder page to see which ski course suits you best.
Video analysis & feedback is included on each ski course.
We use effective, daily video analysis and feedback to enhance the training on all ski courses. This is a short and helpful session of around 30 minutes at the end of the day skiing. The video feedback sessions allow you to watch yourself skiing and in slow motion. This really helps to understand how to develop better skiing. The video analysis sessions are a powerful ski coaching tool to improve skiing performance. Occasionally bad weather can stop the video sessions.
Private transport for skiing is included on all Chamonix based ski courses.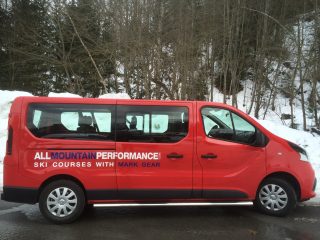 Each ski course has it's own private minibus for the duration of the course. This gives us flexibility to transport to the best skiing conditions available in the whole Mont Blanc area. We aim to ski a variety of the Chamonix ski areas and have the option of skiing some other close by resorts should the skiing conditions be better.
Off piste skiing in Chamonix.
Read about the off piste skiing terrain Chamonix has to offer. Below is a description of each of the main ski areas that we ski on our off piste courses.  The Chamonix valley offers great variety of terrain and we aim to ski as much exciting off piste terrain as we can during our ski courses. The off piste skiing descents are chosen considering the conditions at the time and the level of the group. We sometimes ski at close by resorts like St Gervais and Les Contamines which are also included on the Mont Blanc Unlimited lift pass.
Les Grands Montets / Chamonix.
Les Grands Montets ski area offers big vertical descents with glaciers on the upper section. There is plenty of wide, open bowl skiing with some nice steeper sections and couloirs. The tree skiing and in-to valley couloirs are also good for advanced & expert skiers. A great lift system opens up 3 sides to this amazing off piste mountain. Our best spots: Le Grand Muir, Pylones, Point de Vue, Combe de la Pendant, Combe des Rachasse. The Magic Forest (Dream Forest) also offers fantastic off piste skiing in the trees.
Le Tour / Chamonix.
Le Tour, at the highest end of the Chamonix valley offers great skiing for all levels both on piste and off piste. The front side offer's easy terrain, ideal for learning off piste skiing. This is an ideal place for us to take intermediate level ski courses on the first couple of days of the course. The back side of the mountain offers very nice off piste terrain for our advanced and expert level courses. Best spots: All the back side and off the Possettes drag lift for some classic Chamonix off piste skiing. A short climb on foot to the top of Tete de Balme provides long backcountry ski runs.
Le Brevent and La Flegere / Chamonix.
These ski areas are linked and offer very good couloir and open-bowl off piste skiing. Most of the off piste skiing in this part of Chamonix is south facing so avalanches can be frequent on warm afternoons. Best spots: La Floria, Brevent summit, Col Cornu and the Combe de Lachanal all offer fantastic off piste skiing.
Les Houches / Chamonix.
Les Houches is situated at the lower end of the Chamonix valley and offers nice tree-lined piste skiing and some shorter off piste runs. Best spots: Under the Prarion cables, The hidden meadows and secret off piste spots that only us locals know about. This is a good place to ski when the visability is poor as the forest provides shelter, often with awesome powder skiing in the trees.
How to get to Chamonix.
Chamonix is just 1 hour drive from Geneva International airport making it one of the easiest major ski resorts to get to. Many companies fly into Geneva from most major airports. There are also many airport transfer companies offering shared minibus or private transport to Chamonix.
All Mountain Performance – Chamonix's off-piste and backcountry skiing specialists since 2004.
LATEST POSTS FROM THE AMP BLOG
 10 Essential off piste skiing tips from an expert. Skiing off piste is so much fun but it requires learning new skills and a lot of those skills aren't just about how to ski off-piste, they are also about safety, reading weather and avalanche forecasts and
READ MORE