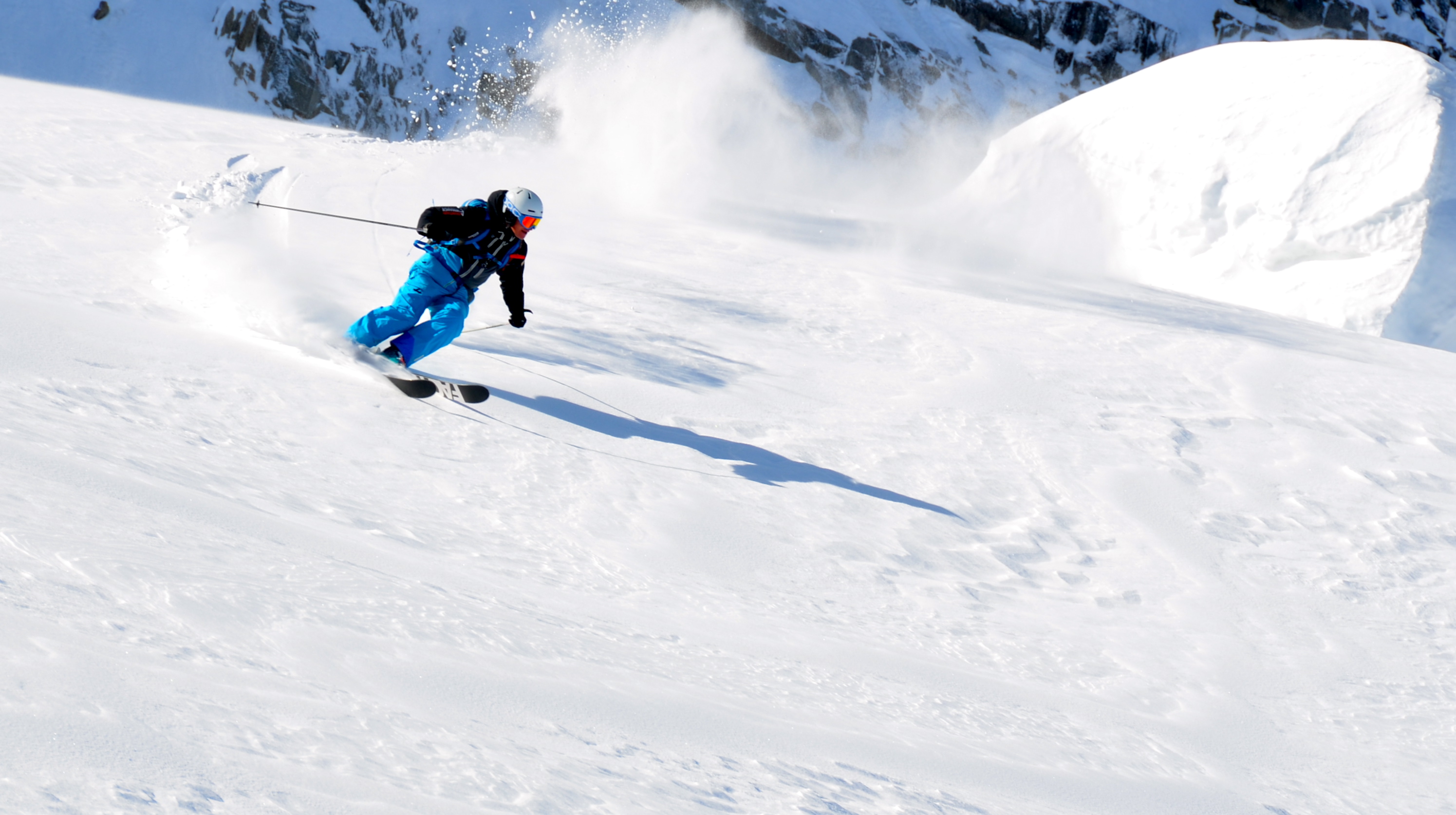 Off-piste ski courses – Get away from the crowds and learn to ski the whole mountain!

Our off-piste ski courses help clients improve off-piste skiing skills in Chamonix, France. The off-piste ski courses improve skiers control, versatility and individual skier expression in a variety of snow conditions and terrain. We help you develop the technical, tactical, psychological and physical skills required for fun and effective off-piste skiing. This includes a personalised ski coaching approach to better understand your personal skills and needs. Everyone gets plenty of individual help thanks to a maximum group size 6 skiers per off-piste course.
Safety is paramount when skiing off piste. As well as teaching the technical and tactical aspects of off piste skiing, we also provide practical training and tips for mountain awareness, avalanche transceiver use and mountain safety for skiing off-piste.
Join our group off-piste ski courses – Ski with other like minded individuals.
Book Ski Courses
About our off-piste ski courses in Chamonix, France.
Chamonix is world famous for it's off-piste skiing. It's a well established resort for all-mountain skiers where big mountains and a good lift system provide quick access to off-piste slopes and the backcountry, offering some of the world's best off-piste descents. With slopes of all gradients, there is plenty of scope for all levels of skier. Our off-piste ski courses offer a blend of professional ski instruction mixed with fun, guided skiing on some of Chamonix's best off-piste terrain. We have 5 day ski courses, 3 day ski courses and some weekend ski courses available throughout the season.
About the instructor.
The off-piste ski courses are delivered by one of the UK's most elite ski instructors. Mark Gear holds the highest level (BASI 4) ski instructor qualification, has passed the European speed test, and has his French equivalence (1er Degré Ski Alpin). Mark has also lived in the Chamonix valley for 25 years so knows all the best places for the best off-piste skiing.
All off-piste skiing courses include:
• 5, 3 or 2 full days of ski coaching & guiding with elite instructor Mark Gear. Typical skiing time 9:00am -12:30pm then 1:15pm – 4pm (with adequate breaks).
• Daily video feedback after skiing. 4:15pm – 4:45pm. (Relax and receive helpful video feedback).
• Private minibus transport for skiing. (A pick up service from your accommodation in Chamonix town at 08:40am to the slopes and back at 5pm each day).
Off-piste ski courses are available for different skier levels.
Whether looking to learn off-piste skiing for the first time, or an advanced skier wanting to improve, or already an expert in the powder, we have 3 course levels available with plenty of course dates available to help you reach your goals.
See all off-piste ski course dates and levels available here:
SKI LEVEL FINDER PRICES BOOK SKI COURSES BOOK PRIVATE LESSONS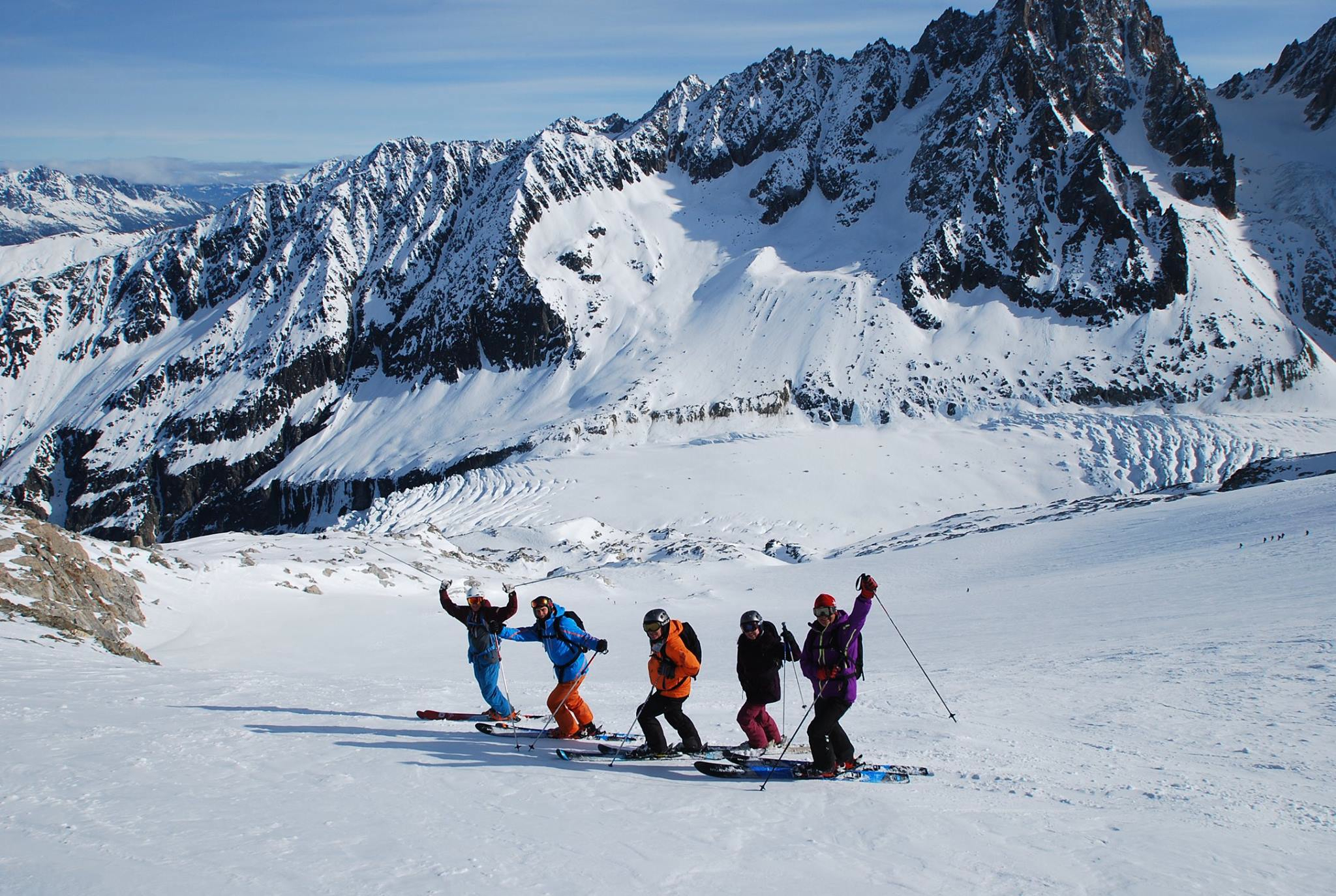 Read about off-piste skiing technique.
Read about skiing off-piste / What is off-piste skiing ?