Are you fit for the slopes?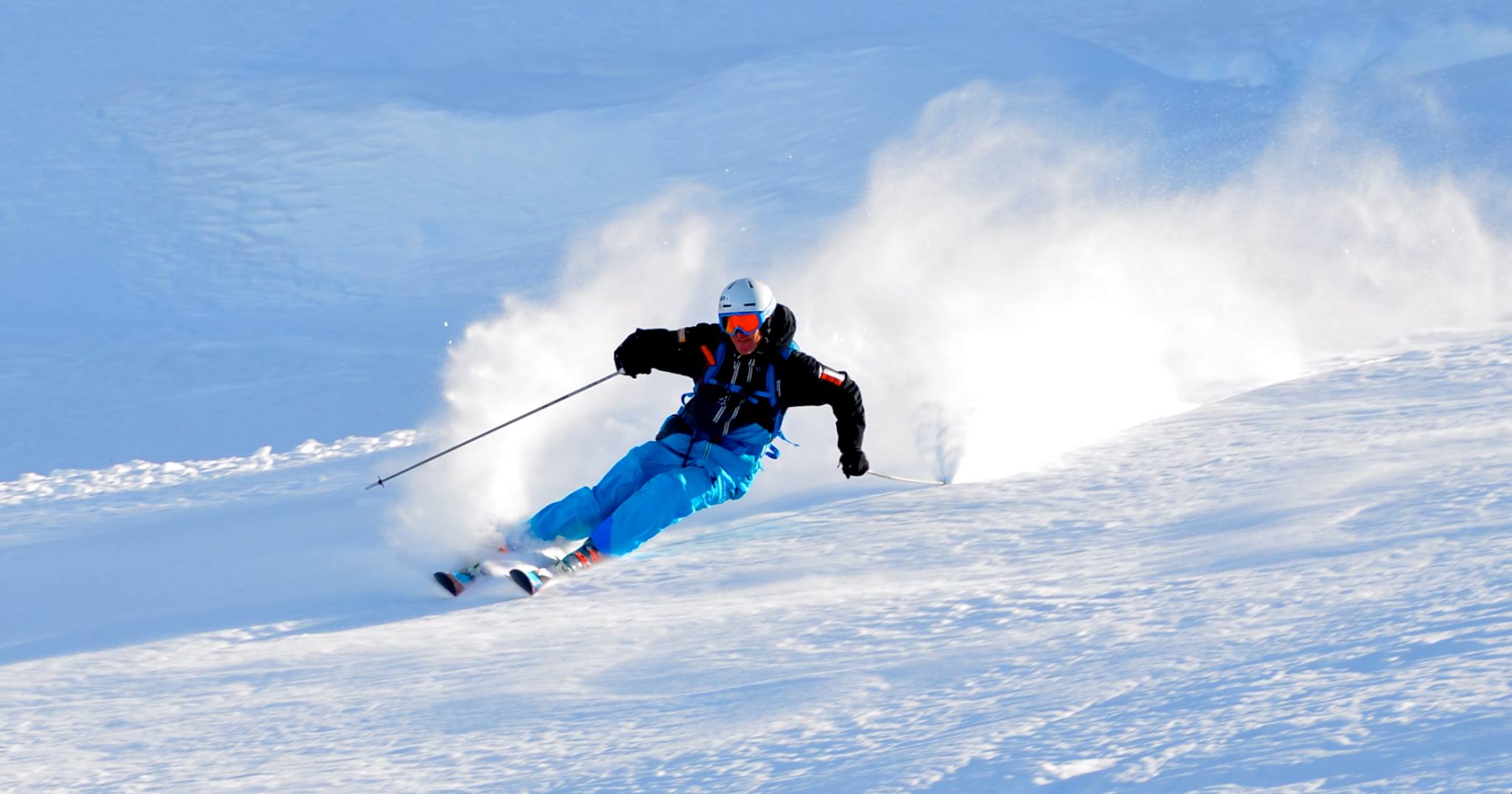 Get ski fit!
Last month's ski fitness exercises focused on improving strength for the primary muscles used when skiing. Before trying this month's exercises, you might like to check-out last month's ski fitness exercises first. There's a progression with the exercises and some key understanding to gain for how the muscles work when we ski. Skiing demands a different type of strength compared to most other sports. Skiers need eccentric strength. Learn more about eccentric strength in skiing.

This month's ski fitness excercises continue strength development for skiing, with added exercises to train balance skills. There's also an exercise called lateral jumping with some cool focus points that can also improve skiing technique.
This month's ski fitness exercises target:
Eccentric strength in the legs and core
Concentric strength in the legs and core
Balance skills
Proprioception
Agility
Technical skiing skills – maintaining leg symmetry & stance width (see below for more about this).
Add these exercises to your fitness training and you'll be ready to rip-up the slopes this winter.
Please Note:
Before starting any exercise routine, you should seek advice of a doctor.
Ensure the muscles are warmed-up before performing the exercises.
Be careful not to over-train. If you are not already doing these exercises, it's likely the muscles will be a little sore the next day.
Remember to stretch directly after, while the muscles are still warm. Flexibility also reduces the risk of injury.
Balance training exercise.
Stand on one leg with slightly flexed ankle and knee joints. Move the other leg all around you to challenge balancing skills and improve proprioception. Try it with the eyes closed for more difficulty. Practice 30 seconds – 1 minute for each leg.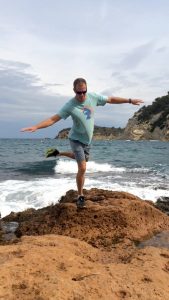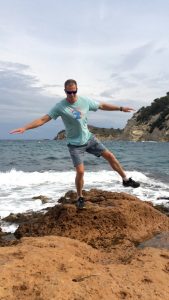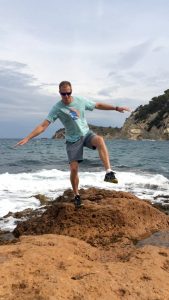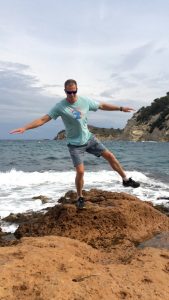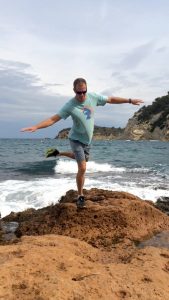 Jumping lunges.
Jumping lunges are a great plyometric exercise to improve eccentric & concentric strength for skiing. Similar to last month's lunges exercise, but now using active jumps to transition from one lunge to the next. Aim to feel a bouncing movement. Keep a strong core and steady balance throughout. This exercise is a real leg blaster so be careful not to over do it! Start with 20 reps (10 per leg) and then build over time.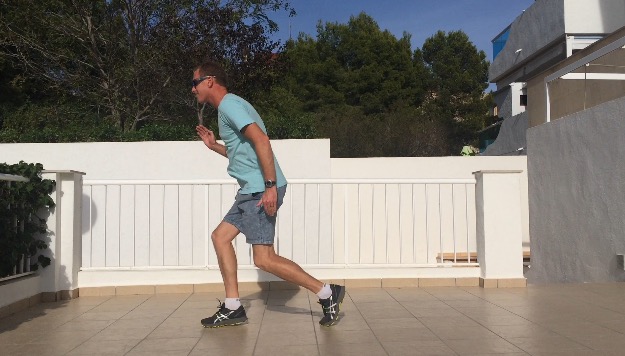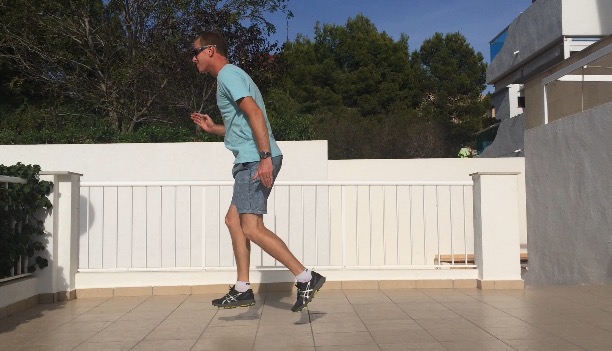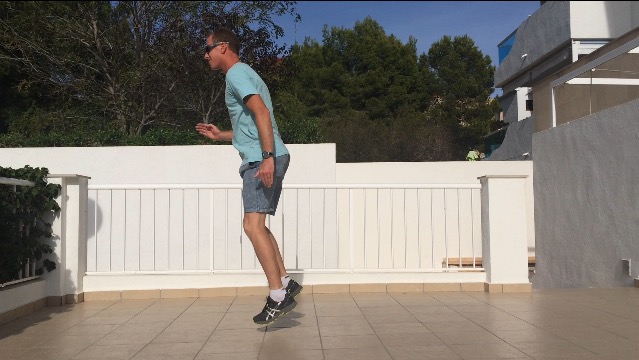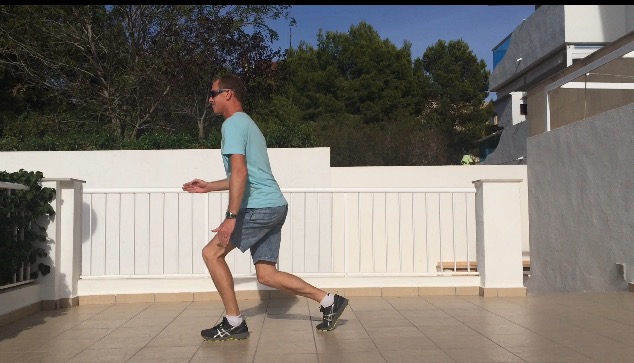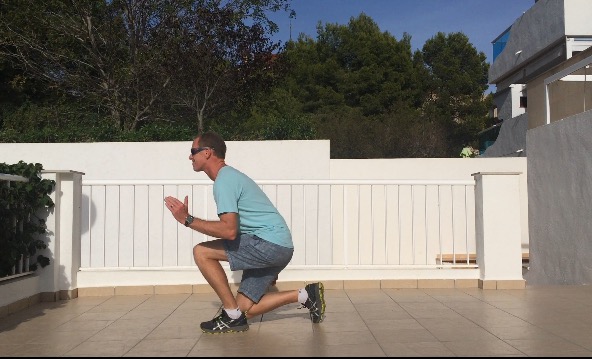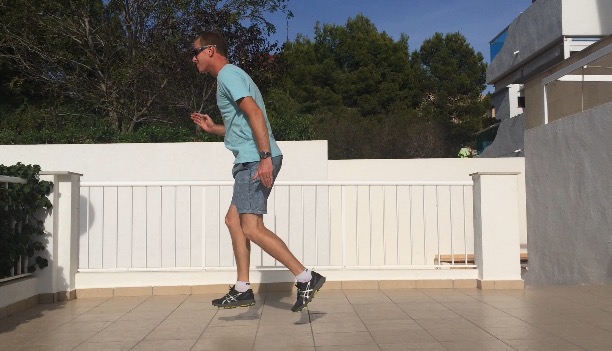 Lateral jumping.
Lateral jumping is another plyometric exercise to improve eccentric & concentric strength for skiing. Jumping from side to side, aim to jump far enough to each side for it to be a workout. Using markers on the ground helps to acheive this. Then, work on controlling your leg symmetry and stance width. Aim to keep the shins parallel and the feet hip width apart (see below for more details). This kind of focus also improves skiing technique. Start with 20 jumps and build to more over time.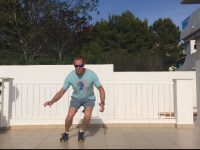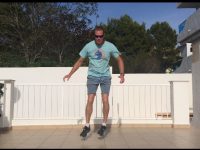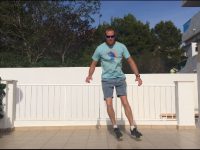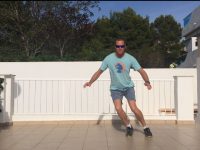 Notice how the shins are parallel and the knees and feet are hip width apart throughout the lateral jumps. This is awesome training for skiing as it gets the correct control into your muscle memory.
Understanding leg symmetry for better skiing technique.

This is a skier's ability to create and maintain parallel shins. When achieved, both skis will ride on the edges with matching tilt angles. This has a really positive effect, as the skier can feel both skis tracking and working together through the turns. A common fault in skiing with leg symmetry is the knees coming together, which creates an A-frame shape with the lower legs. This results in the skis not working together through the turn.
Understanding stance width for stronger skiing.
This is a skiers ability to create and maintain an effective stance width with the feet. Although this might vary a little, around hip width apart is ideal. When achieved, the skier can more effectively find both edges and better influence both skis. Common mistakes in skiing with stance width — too wide or too narrow with the feet, or unintentional changes in width.
Hope you enjoy the ski fitness exercises and tips.
By Mark Gear  BASI level 4 ski instructor.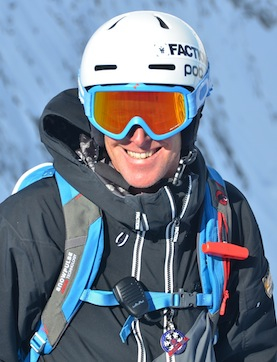 Join Mark for a pre-season performance skiing course this Autumn on some of Europes highest and snow-sure glacier ski areas.
Join Mark for off-piste ski courses in Chamonix, France. This winter.
Read more tips on ski fitness and training exercises for skiing.
SKI LEVEL FINDER PRICES BOOK SKI COURSES BOOK PRIVATE LESSONS