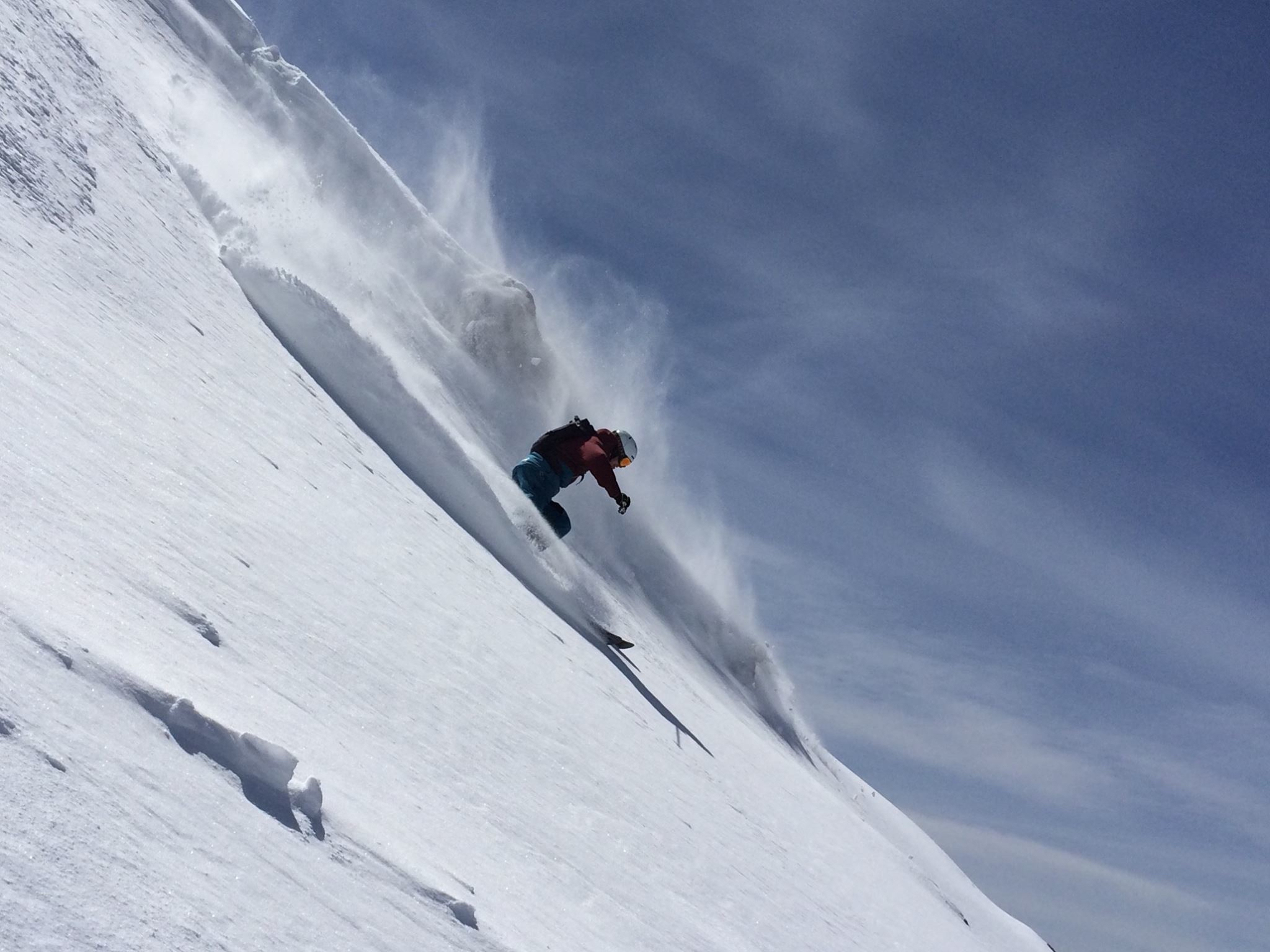 Freeride ski courses in Chamonix with elite ski instructor Mark Gear.
The focus is on the individual needs of each client and groups are a maximum of 6 people to ensure lots of individual help.  Improve your off piste and freeride skiing skills with a fully qualified professional whilst enjoying some of the best freeride and off piste skiing terrain in Chamonix.
Ski courses run all season long for intermediate, advanced & expert level skiers. Develop your freeride & all mountain skiing over our full 5 day ski courses, or a shorter 2 day weekend course.  At the end of each day, you can watch video footage of your skiing & receive helpful video analysis & feedback.
The ski courses are run by top level ski coach and instructor  Mark Gear.  He is one of Britain's most elite level ski instructors (BASI level 4 ISTD).  Mark also has previous high level competiton experience in the disciplines of freeride and alpine skiing.
Freeride ski course content.
Personal performance awareness
Develop steering movements
Off-piste & freeride skills
Terrain, snow and line tactics
Technique & tactics for skiing steeper slopes
Technique & tactics for skiing gullies & couliors
Avalanche & Backcountry mountain awareness
Freeride ski courses include:
5 or 2 Full days of coaching & guiding with ski lift priority when needed. Typical skiing time 9-12 then 12:45 – 4:15pm
Daily video feedback after skiing 4:30pm – 5pm, Weather permiting.
Private Minibus transport for skiing. Your ski coach will pick you up at your accommodation in Chamonix and drop you off each day.
There are 3 different ski course levels available for intermediate, advanced & expert level skiers.
With a maximum of 6 people per skiing course, you will receive lots of individual feedback, your skiing will be developed in a variety of conditions and terrain on and off-piste, thus maximizing your ability to ski the whole mountain.
Enjoy high quality ski coaching to help you master off-piste skiing, learn to feel ultimate control in the powder, on steeper slopes, and in gullies and couloirs.
Benefit from world-class ski coaching and video feedback by one of the best ski instructors in the business.  Mark Gear is qualified to the highest international level with an established reputation & years of experience teaching off piste skiing in Chamonix, France.
SKI LEVEL FINDER PRICES BOOK SKI COURSES BOOK PRIVATE LESSONS
Freeride ski courses with off piste ski coaching in Chamonix, France.