The Tignes glacier and climate change.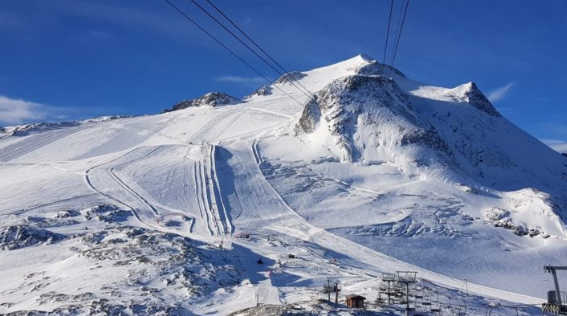 As the glacier above Tignes melts, the resort responds by not announcing skiing opening dates for Autumn 2023.
Skiing on the glacier ski area above Tignes has historically been possible through the Autumn, often with good snow conditions and lifts opening from as early as September. However, this year, Tignes has not released Autumn skiing dates.
Despite good snow coverage on the glacier at the time of writing this blog, Tignes is holding back on announcing dates to re-open for skiers this Autumn. Their website currently says they will open from the 18th of November, which is later than usual.
In a recent conversation with the Tignes tourist office, they told me the delay in announcing Autumn skiing dates was due to climate change and the deteriorating state of the glacier. They said the glacier ski area "might" open this Autumn but they would not be making a decision until October.
This is such a pity as October is normally already a busy time on the glacier with race teams, instructors, and groups eagerly training for the season. Of course, Tignes may decide to open the glacier ski area earlier than November 18th, but it may be a last minute decision which makes it more difficult for skiers to plan. It becomes like a self-fulfilling prophecy. As they don't yet plan to open, skiers that like to book ahead change their plans. And, I'm one of them!
Due to this new information, I've moved my 5 day, Pre-season Performance Ski Course, originally scheduled in Tignes for early November, to new dates – the 4th – 8th of December.
There's currently spaces available on this course. Spaces are limited to 6 skiers per course. If you want to improve your skiing skills ahead of the winter, why not join us in Tignes!
To enquire or join a Pre-season Performance Ski Course, please send an email to info@allmountainperformance.com or follow the links in this post or in the website menu.