Ski courses for expert level skiers for off-piste and freeride skiing.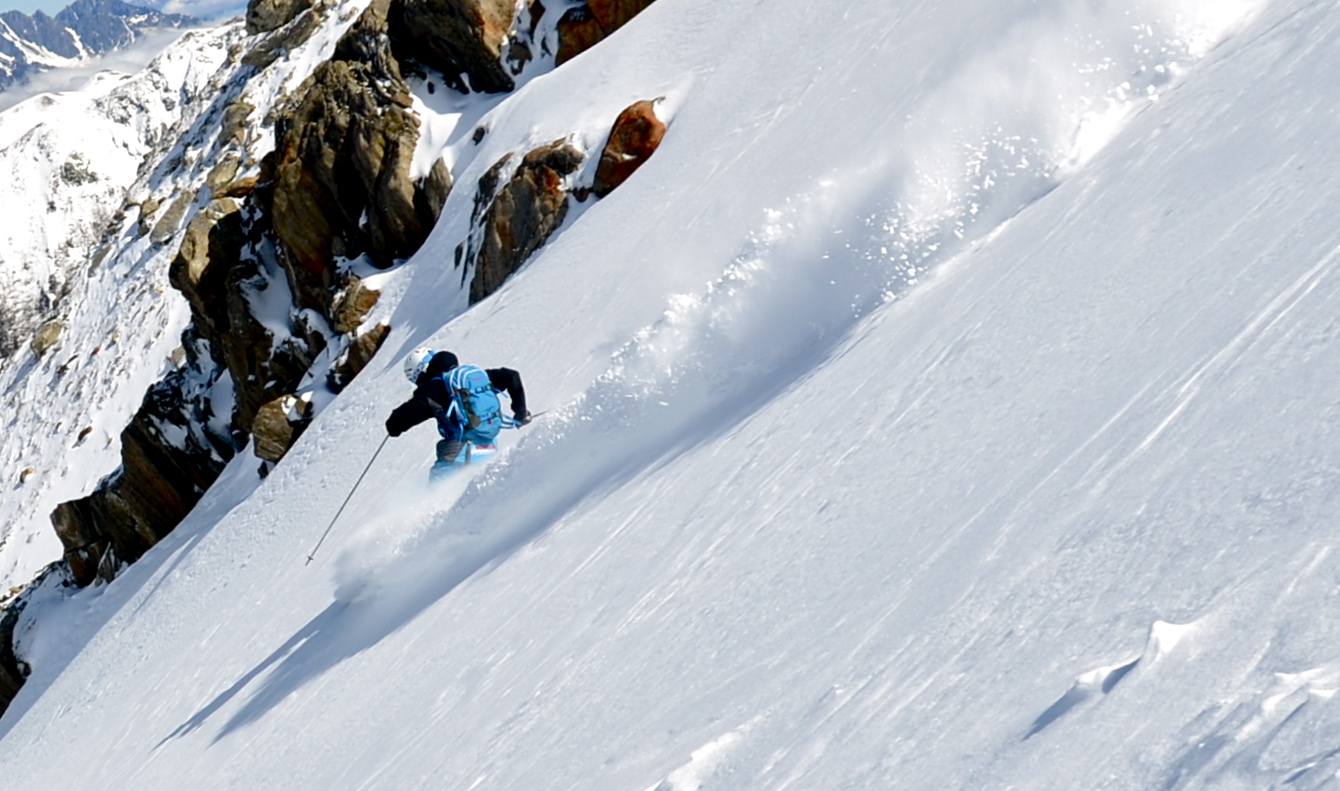 Expert ski courses in Chamonix with elite ski instructor Mark Gear.
The expert level ski course is our highest level available and is designed for skiers capable of skiing all but the most challenging off piste conditions and terrain. The focus of the expert ski courses is to maximize your ability as a strong all-round, all-terrain skier.
We believe versatility is your key to mastering the whole mountain. During the expert course we will improve your skiing in a variety of conditions and terrain helping you to better master the many variable snow and terrain changes that all-mountain skiing offers. Developing your performance through strategically designed exercises and drills that encourage better control, versatility and individual skier expression.
In a small group size of 6 skiers maximum, you will learn the most upto-date skiing techniques and freeride skiing tactics. You will receive a personalised coaching approach with daily video feedback from an elite level ski instructor.
As well as the coaching, our expert ski courses provide exciting guided descents on some of the best off- piste and backcountry terrain in and around Chamonix. All the skiing is accessible by the lifts. Sometimes a short hike to the top can provide us with a better descent.
During expert ski courses the following aspects of your skiing are developed:
Personal performance awareness
Develop steering movements
Off-piste & freeride skills
Terrain, snow and line tactics
Technique & tactics for skiing steeper slopes
Technique & tactics for skiing gullies & couliors
Avalanche & Backcountry mountain awareness
SKI LEVEL FINDER PRICES BOOK SKI COURSES BOOK PRIVATE LESSONS