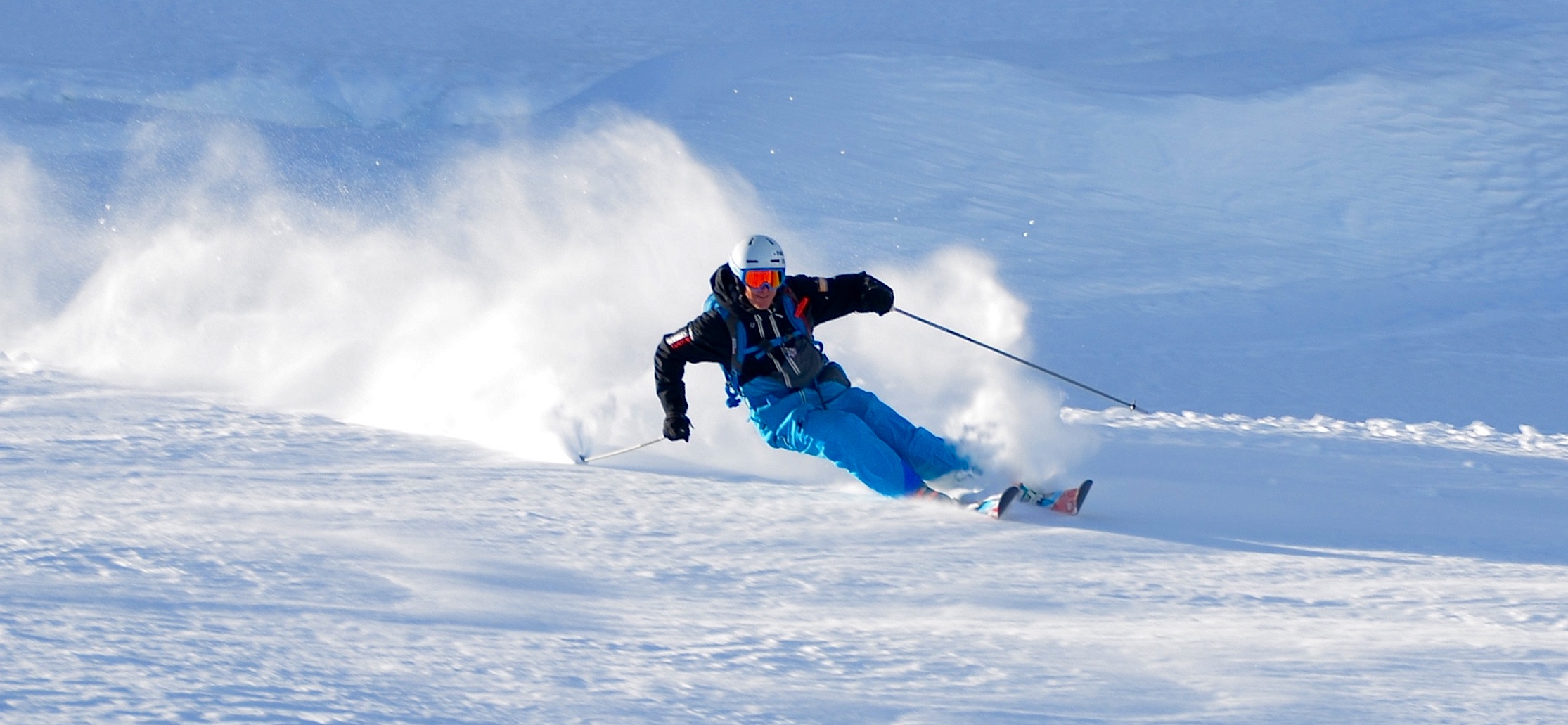 We are a British ski school in Chamonix, specialising in off-piste skiing.
In the last couple of decades, the French Alps have seen a number of British ski schools setting up in many resorts. Their reputation is excellent with smaller group size's and highly skilled ski instructors/coaches who are tested to very high standards. Not just of their skiing ability, but also teaching and coaching skills. It's ski instruction at its very best, and in native English, which has been a welcome change compared to the familiar hands forward, bend ze-knees and follow me approach. These new British ski schools are really helping British and native English speaking skiers to develop better skiing skills.
We are a British ski school based in Chamonix specialising in all-mountain and off-piste skiing. We offer a full range of high quality ski courses for intermediate, advanced and expert level skiers. We also offer private ski lessons.
Our ski instructors hold the highest qualification available through BASI (The British Association of Snowsports Instructors) and ISIA (International Ski Instructors Association). All our ski instructors have the full French equivalence (1er Degrée Ski Alpin). All Mountain Performance was founded in 2004 and since then our reputation as a British ski school for off-piste skiing enthusiasts has grown from strength to strength.
If you are looking for an English speaking ski school with a difference, why not come to Chamonix, France and sample our new school approach to ski school.
SKI LEVEL FINDER PRICES BOOK SKI COURSES BOOK PRIVATE LESSONS
All Mountain Performance – the British ski school in Chamonix specialising in off-piste skiing. Providing ski courses and lessons in native English since 2004.