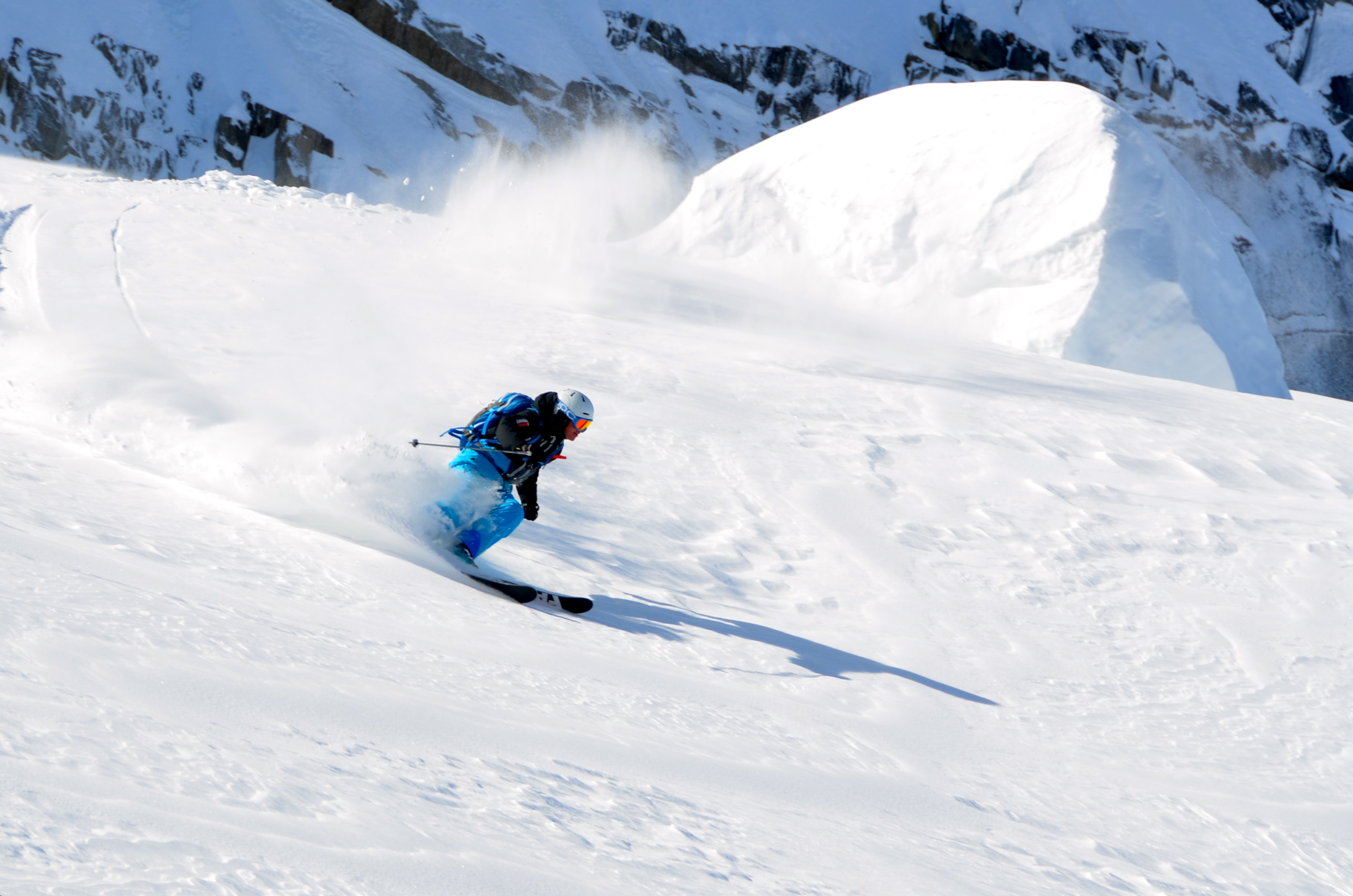 Off piste ski courses with All Mountain Performance, the leading provider of instructional off piste skiing courses.
Our off piste ski courses have been runing in Chamonix, France since 2004. Big Mountains with easy lift access to off-piste slopes and the backcountry provide us with some of the world's best off piste skiing. With slopes of all gradients, there is plenty of scope for all levels, whether its' your first time skiing off-piste or already an expert.
Specialising in off piste ski courses with instruction, Mark Gear founded All Mountain Performance in 2004 and pioneered these off piste courses. Today, with 20 plus off piste ski courses on the programme each season, we are proud to remain Chamonix's leading provider of instructional off piste ski courses.
All off piste ski courses are run by elite level ski instructor Mark Gear.
One of the UK's most elite ski instructors.  Mark holds the highest level (BASI 4) qualification, has passed the European speed test, and has his full French equivalence.  He also has many years experience specialising in coaching off piste skiing in Chamonix and across Europe.
Mark's personalised ski coaching approach and wealth of local ski terrain knowledge combine to provide a great off piste course for skiers wanting to improve whilst having fun exploring some of the Chamonix valley's exciting and varied off piste skiing.
Off piste ski courses run the whole winter season for 3 different course levels. Intermediate ski courses, advanced ski courses and expert ski courses are available.
Off piste ski courses run in Chamonix from early December until late in April each season.  All 3 ski course levels are designed to help you develop & improve your off piste skiing and off piste safety skills. Whether wishing to learn to ski off piste for the first time, or already a skillful off piste skier, there are plenty of date options for courses.  Join us for a 5 day ski course or a shorter 2 day weekend course.
Click the links below to read about each ski course level.
SKI LEVEL FINDER PRICES BOOK SKI COURSES BOOK PRIVATE LESSONS
More about off piste ski courses.
All off piste ski courses have a maximum of 6 skiers per course to provide a fun and dynamic learning enviroment with a ski coaching approach that focuses on the individual needs of each person.
Your skiing will be developed in a variety of conditions and terrain on and off the pistes, thus maximizing your ability to ski the whole mountain. Master your off piste skiing, learn to feel ultimate control on steeper slopes, gullies and couloirs.  Benefit from world-class, off piste ski instruction in small groups and receive helpful, daily video feedback.

See what clients say about their experience on our off piste ski courses. Off piste ski course reviews